As a nation, we can't get enough coffee. It's the fuel that powers us through our morning commutes and energises us during a mid-afternoon slump. Thankfully, caffeine also appears to have several long-term health benefits, helping to boost brain function and protect us against liver cancer. But while we know plenty about caffeine and coffee, most of us are ignorant about green coffee beans. So what are they and what exactly can they do for us?
Green coffee beans sound exotic and mystical, but the truth is a lot less sexy: they're basically just unroasted coffee beans. While the roasting process brings about that heavenly aroma and addictive taste – not to mention the change in colour – researchers have started investigating the impact of consuming raw green coffee beans, since their chemical profile is somewhat different to their roasted equivalent. In a nutshell, raw coffee beans contain more good stuff like antioxidants and polyphenols.
Here are just four proven reasons why supplementing your health regimen with green coffee bean extract could make a world of difference.
Lowers blood pressure
Approximately one in four people around the world suffer from high blood pressure, which is the biggest risk factor of strokes and heart attacks. Amazingly, research suggests that unroasted coffee beans can lower blood pressure thanks to their main active ingredient, chlorogenic acid. In one study, adults taking 50-140mg of chlorogenic acid daily for 4-12 weeks enjoyed a reduction in both systolic and diastolic blood pressure. The take-home? Green coffee beans are seriously good for hypertension.
Helps with weight loss
Another interesting clinical study assessed the impact of green coffee bean on appetite and weight. This makes perfect sense since chlorogenic acid helps to reduce the absorption of carbohydrates from the digestive tract. Unsurprisingly, subjects who completed eight weeks of green coffee bean supplementation enjoyed weight and BMI reductions that were "almost twice as much as the placebo group." Their waist circumference and appetite also decreased.
Balances blood sugar
One in eleven adults has some form of diabetes. And the figure is set to rise. As with elevated blood pressure, the humble green coffee bean offers a great deal of promise, a consequence of both its caffeine and chlorogenic acid content. Studies on humans and mice show that green coffee bean supplements can improve glucose control in normal, pre-diabetic and diabetic individuals, as reported by Diabetes UK. While excess carbohydrates and weight gain remain the main drivers of type 2 diabetes, in particular, it's clear green coffee beans can play a significant role.
Anti-ageing benefits
Green coffee bean is a tremendous anti-ageing compound, as evidenced by the number of skincare companies employing it in their pricey face and body formulas. It's all to do with the antioxidant content, which helps prevent free radicals from damaging and wearing out the skin. What's more, green coffee bean extract appears to have a moisturising, hydrating effect, and even stimulates the production of collagen. Who knew?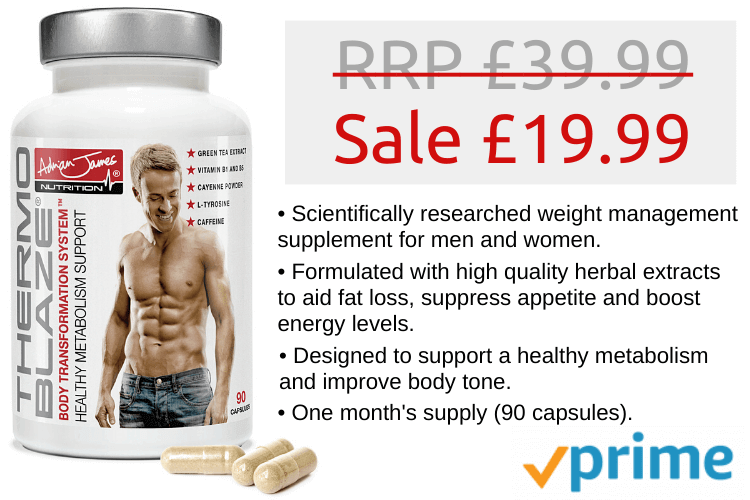 So there you have it: four proven health benefits of green coffee bean. The aforementioned advantages made adding green coffee bean extract to our weight management supplement, Thermoblaze, an obvious decision. The product contains a precise blend of the world's most researched-backed extracts that are sourced from reputable global suppliers, including green tea, cayenne pepper, guarana seed and white kidney bean. With Thermoblaze, you can enhance your mood, sharpen your focus and get the results you crave.