What's the deal with fat burners? Some people swear by them while others remain deeply sceptical. Do they really work, and if so, why do people report such wildly varying results? There are a few reasons for that, including the sort of diet and exercise regime that accompanies weight management supplementation. Some people assume that if they pop three pills a day they can eat what they like, do as little as they like and will still see positive results.
Sorry, but it doesn't work that way: sustainable weight loss calls for a concerted effort on your part. That's the bad news. The good news is that fat burners can make a real difference, helping you reach your target weight quickly and safely. But for visible results, you need to choose a supplement with a proven track record. A good fat burner can boost your energy and mental focus whilst improving your training intensity and helping you slim down. You'll also feel less hungry which should make it easier to resist unhealthy snacking. Here are three things to look for when choosing a quality fat burner:
The way it works
There are hundreds of fat burners on the market, and they work in different ways. Some curb hunger and sugar cravings, keeping you fuller for longer. Some inhibit fat or carb absorption into your system, while others cause your body to burn stored fat for energy. You'll also find supplements that increase the rate of calorie burn during exercise, regulate blood sugar or improve insulin sensitivity. It all comes down to the ingredients used.
Assess your needs and choose a fat burner accordingly. For instance, if you're always hungry and prone to binge eating, seek a product that supports appetite control. If you're sensitive to carbs, aim to use a fat burner that improves insulin response and glucose metabolism. You'll also find supplements that are specially designed for men or women, although in many cases the only thing that's different is the packaging.
The formulation
Many fat burners contain inadequate quantities of their most beneficial ingredients or use proprietary formulas so you don't really know what's inside. It's recommended that you choose a product which clearly lists all of its ingredients and utilises an all-natural formulation. Look for supplements containing green tea extract, cayenne pepper, white kidney bean extract, guarana seed extract, citrus aurantium, l-tyrosine, green coffee beans, caffeine and other ingredients that have scientific studies supporting them.
For example, cayenne pepper applies a strong thermogenic effect, increasing your body's core temperature. This leads to a faster metabolism and higher energy expenditure. Citrus aurantium can help you burn more calories during training and increase workout efficiency. White kidney bean suppresses sugar cravings and makes it easier to stick to your diet. Green tea raises your metabolic rate and helps flush out toxins. You'll find all of these ingredients in Thermoblaze, a highly effective supplement that's suitable for men and women. It's formulated to improve muscle tone and increase your metabolism, so you'll burn more calories at rest.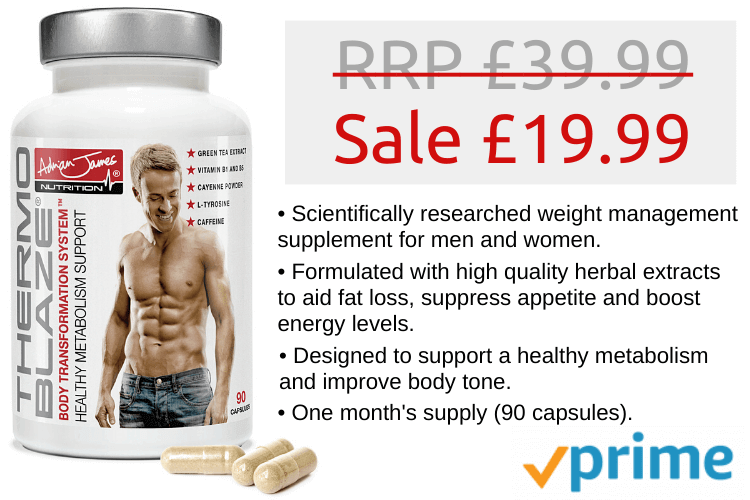 Proven results
The best fat burners have positive customer reviews and testimonials. Before choosing one, go online to see what others have to say about it. Customer reviews should give you a pretty clear picture of whether the fat burner in question delivers tangible benefits. Read the label, research the ingredients and read the feedback and you'll be able to make an informed decision that will support your weight loss goals. Fat burners won't do all the hard work for you, but if you're willing to meet them halfway and put in the effort, they'll help you develop a lean physique you can feel proud of.