We take it to study. We take it to train. We take it just to get out of bed in the morning. And yet, for all our reliance on caffeine, it's one of the most widely misunderstood drugs.
If you're serious about fitness, caffeine should be an essential part of your pre-training toolkit. But like any supplement, it's important to understand why:
Maximum focus
Caffeine is best known for its mind-boosting properties. Taking this naturally-occurring drug before exercise will make you feel more alert. Caffeine will help you focus on the task at hand, whether you're lifting steel, pounding tarmac or simply performing a home workout on an exercise mat.
Maximum gains
When you're pushing yourself to the limits of human endurance, you're fighting the buildup of lactic acid while every muscle in your body is screaming for you to stop. The drug has been shown to lower your perception of effort: in other words, you can push yourself harder without even realising. If you're the sort of person who trains like they're going to war – 100% effort, 0% slacking – caffeine will give you the edge you crave.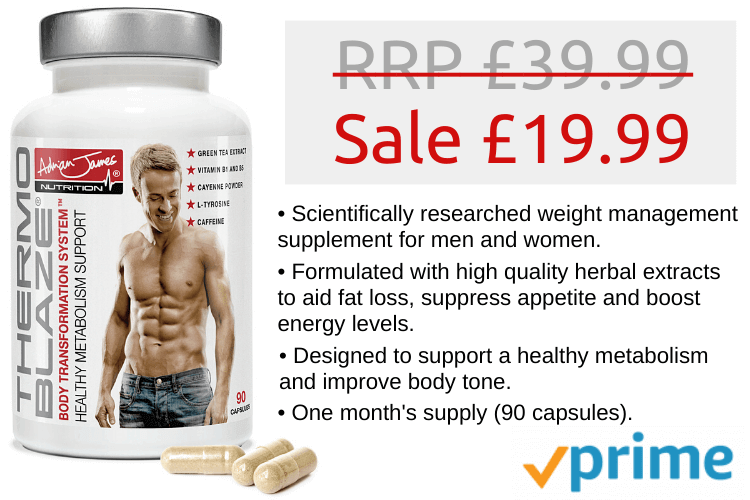 Maximum intensity
Caffeine isn't just for powerlifters and endurance athletes: it's proven to be highly effective when completing High Intensity Interval Training. Caffeine will help you to push your body to the limit right up until the very end. You're the one who's gonna have to put in the effort, but caffeine will help you. Think of it as your silent training partner.
So, those are the benefits of caffeine but what's the best way to get your fix? One of the simplest and most effective solutions is Thermoblaze. Its unique formula contains a precise blend of effective nutrients to support a healthy metabolism and increase your energy levels, helping you to maximise your workouts.
Take one Thermoblaze capsule 30 minutes before exercise to boost your endurance, enhance your focus, maximise your intensity and take your workouts to the next level.