When it comes to fitness and nutrition, the old adage holds true: failing to plan is planning to fail. Whether you're looking to grow bigger, lose weight or simply stay in shape, planning is essential to your success. It's not just your workouts and rest days that should be plotted in advance – meal planning is equally important. For optimum results, you need to know exactly what, when and how much to eat. That way, you'll smash your goals and build a better body in less time. Follow these steps to plan your meals like a pro.
Write everything down
The first step towards eating better is creating a menu based on your daily macros or calorie target. Write down how much protein, fat and carbs you need each day before drawing up a list of meals that fit your macros. If your goal is simply to eat healthier, make a list of foods to include in your diet such as sweet potato, chicken breast or leafy greens. Later, you can plan your meals around these foods.
Make a grocery list
After assessing your budget, decide what foods you can afford to buy for the coming week. Devise a shopping list that includes options for breakfast, lunch and dinner and be sure to include some healthy snack options. Incorporate a range of high protein sources such as tuna or chicken breast as well as whole grains and green vegetables. You might want to include such healthy staples as eggs, veggies, fatty fish, avocado and cottage cheese. All done? Now it's time to go shopping.
Cook in advance
With the cupboards full, it's time to cook. Many professional athletes will pick a day to prepare their meals for the next week. After being steamed or grilled, meat can be stored for the next five days, while fresh salads can be made daily. You can also cook and freeze vegetables to save time. For meal inspiration, check out bodybuilding forums, cookbooks and recipe blogs. Cook what you buy and don't let anything go to waste; leftovers can be used in omelettes, casseroles and soups. By prepping your meals in advance, it will also be easier to regulate portion sizes.
Be creative
Healthy eating shouldn't be boring. With so many delicious yet nutritious recipes out there, you can savour a new meal every day. Try high-protein pancakes, grilled salmon with broccoli and quinoa, slow-cooked turkey with veggies and much more. If you encounter a mouth-watering recipe that isn't too healthy, use alternative ingredients to reduce the sugar and fat. For instance, in many desserts white flour can be replaced with whey protein. A quality protein powder such as Healthy Whey can turn a simple snack into a muscle-building treat.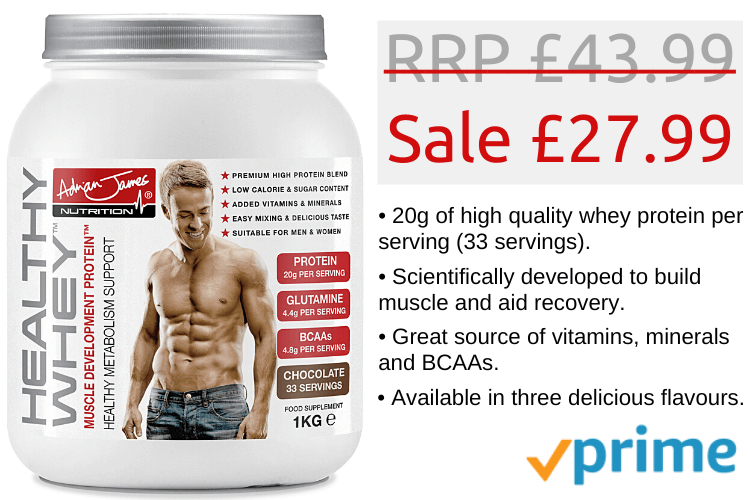 Stick to the basics
Unless you're a budding chef, you're best advised to keep things simple in the kitchen. Freeze chicken breasts and use them in omelettes, salads and rice dishes. Make healthy snacks in larger batches to save time. Throw some meat in the slow cooker before going to work. Roast vegetables and reheat them later. With a little planning, you can create up to a week's worth of healthy meals in advance. Each nutritious dish will fuel your body and bring you one step closer to achieving your fitness goals.