The following routine might be the world's greatest abs workout – even if it's a claim that's impossible to prove. Believe me when I say you won't find a better 15-minute abs workout. For effectiveness and versatility, nothing beats the following abdominal routine.
One workout, one million success stories
Its name is the Adrian James 6 Pack Abs Workout, and there's a wealth of evidence to show that it's the best abdominal routine of its kind. The stats alone are conclusive: number one in over 50 countries, the app has amassed over one million downloads and 10,000 five-star reviews. Night and day, 24/7, someone, somewhere is always working out to the Adrian James 6 Pack Abs Workout. From Dubai to Dublin and New York to Newcastle, the figures show that people of all ages and from all places are constantly training their abs with the chart-topping app.
No equipment required
One of the reasons why Adrian James 6 Pack Abs Workout has been so successful is because of its simplicity. No weights, bands or other specialist equipment is required. The only weight you need is one you already have – your body. Each of the app's 18 bodyweight exercises has been designed to isolate your upper and lower abs and obliques. When combined into a single workout, the exercises form a killer routine that will strengthen your core and help you develop well-defined abs.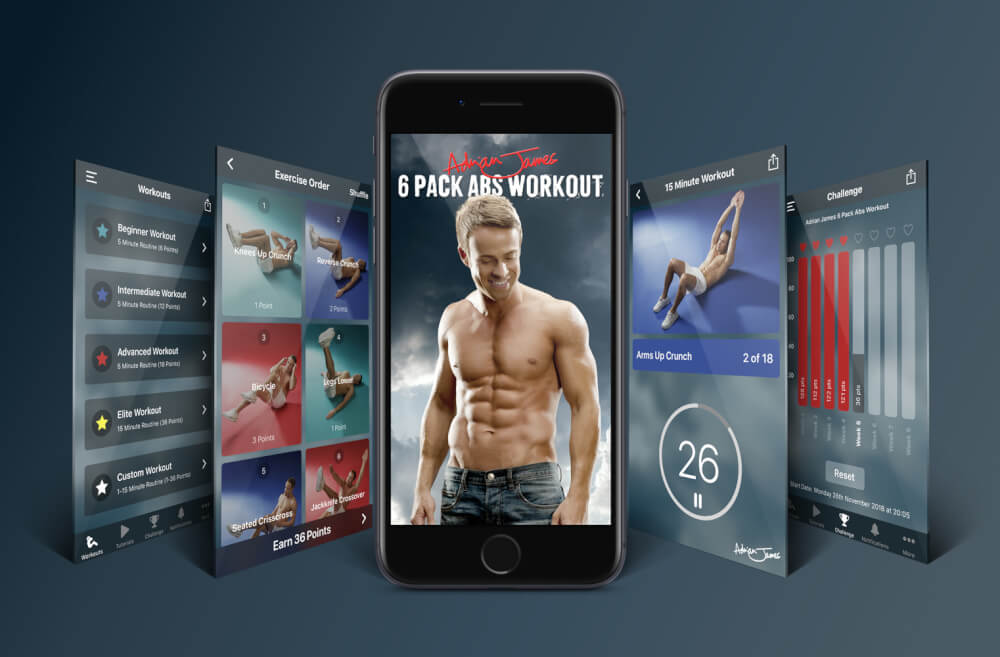 Beginner to elite
Whether you're a beginner or a seasoned athlete, there's a workout for everyone. Exercises such as the Heel Touch won't take long to master, but advanced moves like the Jackknife Crossover will require coordination and a high degree of core strength. Download Adrian James 6 Pack Abs Workout and put all 18 exercises to the test.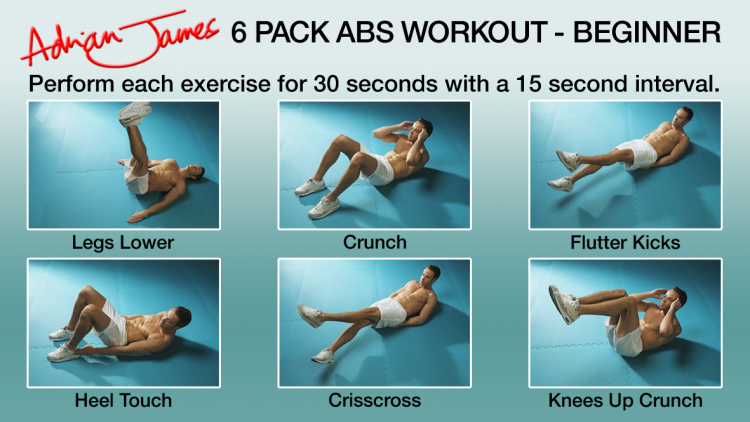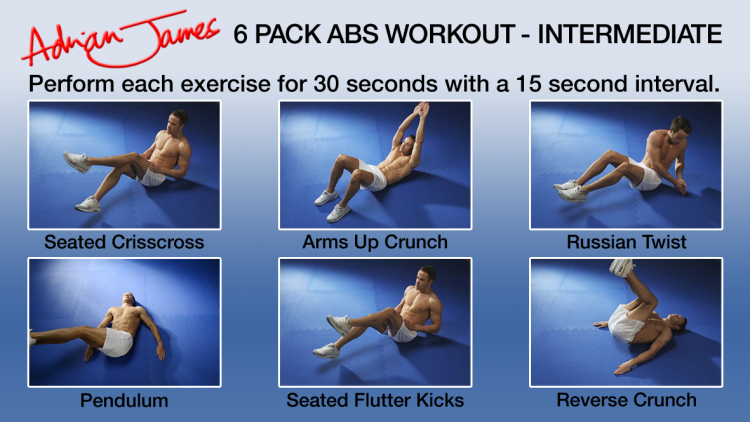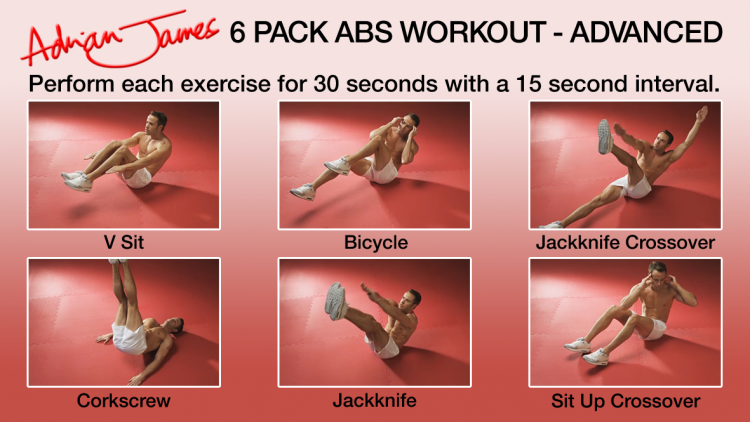 The world's greatest abs workout?
Celebs, sports stars and one million others are in unanimous agreement: when it comes to sculpting a stronger more chiseled core, no other app comes close. Use the app 3-5 times a week to boost body and mind and develop an enviable 6-pack you'll want to show everywhere you go.
At home or on the go, Adrian James 6 Pack Abs Workout is the 15-minute abs workout you can do anywhere. The world's greatest abdominal routine? You wouldn't want to bet against it.