If you're devoted to a healthy lifestyle, you will already know that protein is essential for the growth and repair of muscle and organs. Skipping high-protein foods may leave you susceptible to overeating, resulting in excess weight gain. Make the right choices throughout the day and hit your protein targets with these healthy on-the-go snacks.
Nuts
Whether you prefer almonds, cashews, walnuts or pistachios, nuts are a healthy high-protein snack choice. They're also high in fibre which, along with protein, will keep you feeling full for longer. While nuts contain heart-healthy fats, it's still important to measure out portions since calories can quickly add up. Stick to about a handful of nuts per serving.
Greek yogurt
Greek yogurt packs a protein punch with 20g in a 200g serving. It's thicker and creamier than regular yogurt, making it a satisfying treat. Enjoy it as a stand-alone snack or a base for fresh fruit, cereal or nuts.
Cottage cheese
Low-fat cottage cheese is an excellent source of protein, providing 10g of protein per 100g and less than 100 calories. Paired with diced fruit, veggies for dipping or on its own, it makes an ideal snack that will hold you over between meals.
Hard-boiled eggs
One of the most convenient ways to enjoy eggs is to eat them hard-boiled. With one egg containing just 1.6g of saturated fat, 6g of protein and only 78 calories, they're as healthy as they are tasty. Keep a bowl in the fridge for an instant snack you can eat on the go.
Whey protein
Whey protein is the ultimate on-the-go protein snack: just add water and you've got yourself a tasty, nutritious shake that'll curb hunger and support muscle growth. One serving of Health Whey provides 20g of protein as well as essential amino acids, vitamins and minerals – and all at under 120 calories.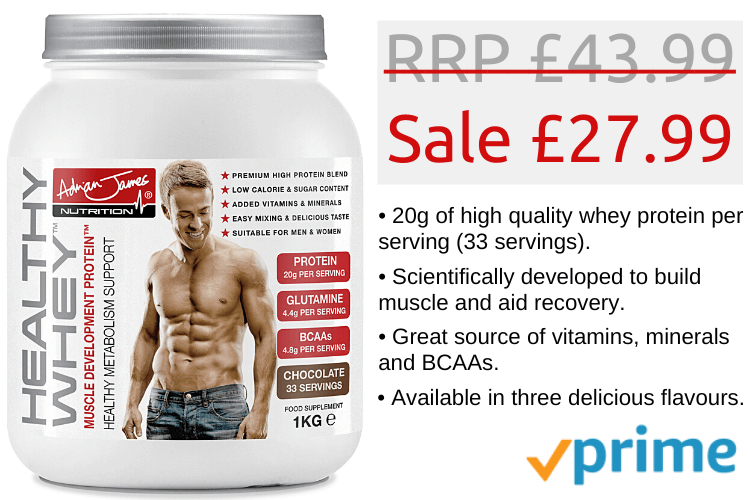 Hummus
Slice up some carrot sticks and dip them into a tub of low-fat hummus. A 100g serving contains around 10g of protein and 240 calories. Every mouthful is crammed with flavour – not to mention high levels of vitamin B6 and fibre.
Pumpkin seeds
Pumpkin seeds are a nutritional powerhouse rich in healthy fats, fibre and antioxidants that are beneficial for the heart. High in protein, they are an excellent source of magnesium, zinc, iron and vitamin E. Eat them straight out the bag or sprinkle them on salads to seriously ramp up the protein.
The world might be content to graze on salty carbs and sugary treats, but your body deserves better. Keep a supply of healthy, protein-rich snacks on standby and you'll reap the rewards every single day.