Whether viewed as a benchmark or memorised for future bragging rights, a personal best is an extension of yourself: a record of your ability to make it from Point A to Point B in the fastest possible time. While not everyone goes to bed dreaming about surpassing their personal best, it's a great habit to get into and triggers an overwhelming sense of achievement.
Needless to say, there are many steps you can take to improve your chances of setting a new PB. Although speed is the essential element for those wishing to post a record-breaking time, stamina, pacing and mental energy are all equally vital. Whether your current 5K PB is 30 minutes or sub-20, give each or all of the following tips a try – and don't forget to bring your timer.
Set modest short-term goals
Your long-term goal should be to laugh dismissively at your old PB, the same way you'd scoff at an old yearbook photo. But Rome wasn't built in a day. With this in mind, aim to shave seconds, rather than minutes, off your current PB. Setting realistic goals will keep you motivated and, with any luck, set you up for a period of continual marginal improvements.
Make sure to stretch
There's no sense in warming up through the first one or two kilometres: taking the time to limber up by performing basic pre-run stretches will help prepare your body for the exertion to follow. Take ten or fifteen minutes to loosen the muscles, gently elevate your heart rate and focus on the race. Trust me, it makes a big difference.
Attend a free timed event
Every Saturday morning throughout the country (and indeed the world), runners of all ages and standards participate in free timed park runs. It's an excellent opportunity to meet fellow runners, rack up some kilometres in pleasant surroundings and strive to break a category record, such as a sub-20 or the best time for your age grade. It also gets your weekend off to a flyer. Remember, the more you run, the better your chances of closing in on your PB.
Mind your pace
Ask any professional runner: pace is vital. If you don't run at the right speed, at the right times, you risk prematurely emptying your gas tank and limping over the finish line. Completing multiple park runs will help you better understand what pace you need to sustain to meet or exceed your time target, but a good tip is to finish stronger than you start: aim to gradually go through the gears before powering through the last kilometre, giving it every last ounce of energy you have. To get a clearer idea of what pace you're running at throughout the 5K, and thus better ensure a commanding finish, download a running app such as Map My Run or Runkeeper.
Try interval training
As with any form of exercise, it's important to build different types of sessions into your routine to avoid stagnation and maintain positive energy. Simply running four times a week, over the same distance and at a similar pace, will lead to mental boredom and a physical plateau. As such, it's a great idea to combine steady running with more intense, speed-based bursts. This is known as High Intensity Interval Training (HIIT), and it'll help improve your aerobic capacity and lactate threshold, enabling you to run harder for longer. For structure, try my best-selling HIIT app, which provides simple video tutorials to challenge every ability level. The app also includes an 8-week challenge, so you can tackle that while simultaneously trying to improve your 5K time.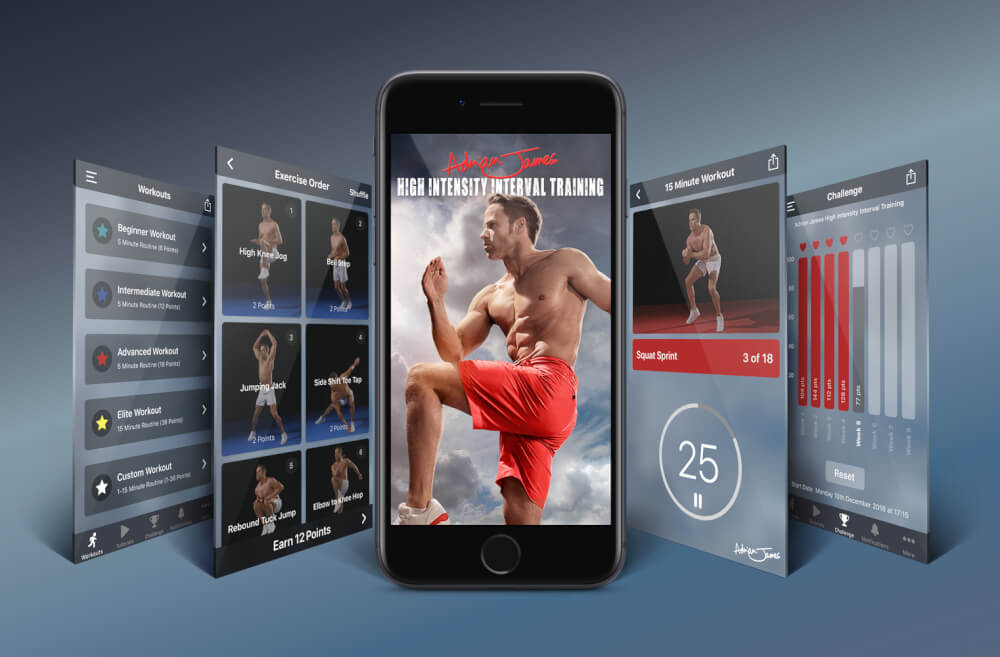 Follow a sensible diet and supplement plan
Adhering to a strict nutrition plan is absolutely vital if you want to bring about positive physical changes. After all, food is fuel – and the right kind will help to build energy, burn fat and speed up recovery. While there is no hard-and-fast rule about the number of calories you should eat, make sure you prioritise lean protein, complex carbohydrates and healthy fats; avoid simple artificial sugars and empty calories. It's important to maintain your hydration levels too, and you should consider supplements as necessary. Thermoblaze is a great energy-booster due to ingredients such as guarana seed extract, green tea and green coffee bean extract, caffeine, bitter orange peel and vitamin B5. Take three capsules a day – including one shortly before your run or workout – and you'll notice a difference.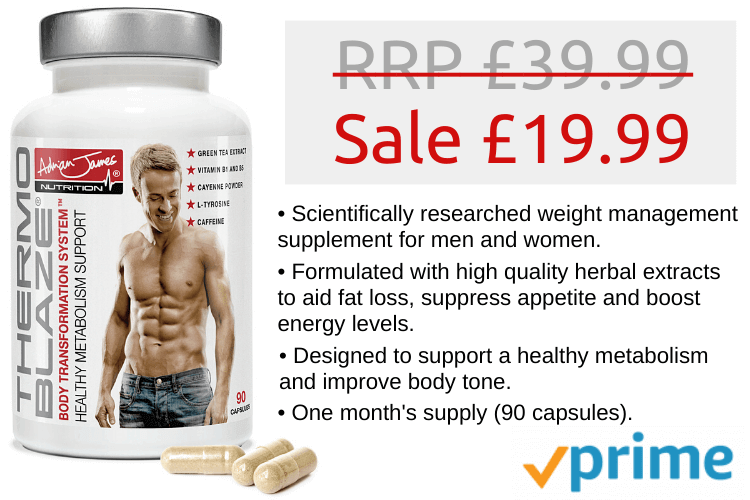 And another thing: don't forget to allow for sufficient recovery between both your pre-run workouts and your actual 5K attempts. Tearing muscles, spraining ankles and inducing general burnout won't help you set a new personal best. Train hard, rest easy, eat sensibly and think positively – you'll be surprised by what you can achieve.