If you're looking to maximise your workouts, shed fat and preserve muscle, the solution is simple: add more protein to your diet. Healthy Whey from Adrian James Nutrition is ideal for supporting your lean muscle, definition and recovery goals. The scientifically developed supplement has been formulated to fuel your workouts and keep you energised, while its precise blend of whey protein and BCAAs provide everything you need to get leaner, stronger and healthier.
Why choose Healthy Whey?
Healthy Whey packs all the essential nutrients you need to work out harder and recover faster. The supplement delivers a powerful blend of whey protein isolate, whey protein concentrate, milk protein and branch chain amino acids. Each serving contains over 20 grams of protein, two grams of carbs and 1.7 grams of fat – with just 117 calories.
Healthy Whey is also an excellent source of vitamin B6, vitamin D, magnesium and zinc. Due to its low calorie content, it's perfect for people trying to lose weight, as well as those seeking to build lean muscle. Rich in BCAAs, Healthy Whey reduces recovery time and helps to preserve muscle, even while following a low calorie diet.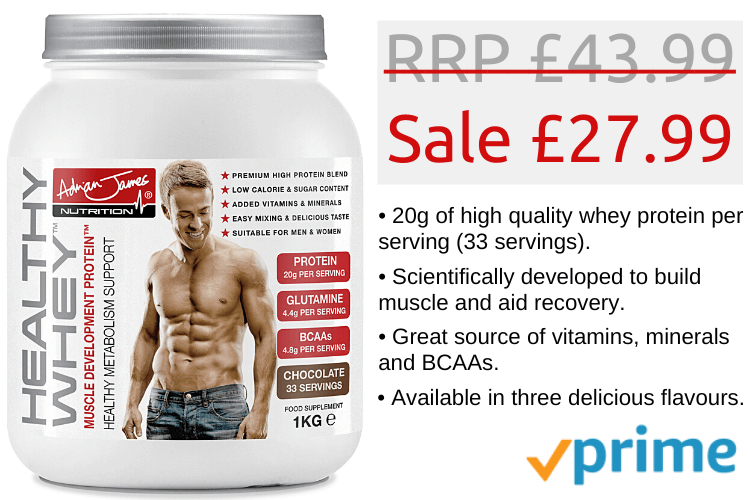 The benefits of Healthy Whey
Healthy Whey has been formulated to speed up muscle repair, curb hunger and boost your energy levels. It also increases the metabolism, causing your body to burn more calories at rest. That's because protein requires more energy to digest compared to fats and carbohydrates. Healthy Whey contains both slow and fast-digesting protein for a steady release of energy. You can use it pre and post workout, between meals or at bedtime.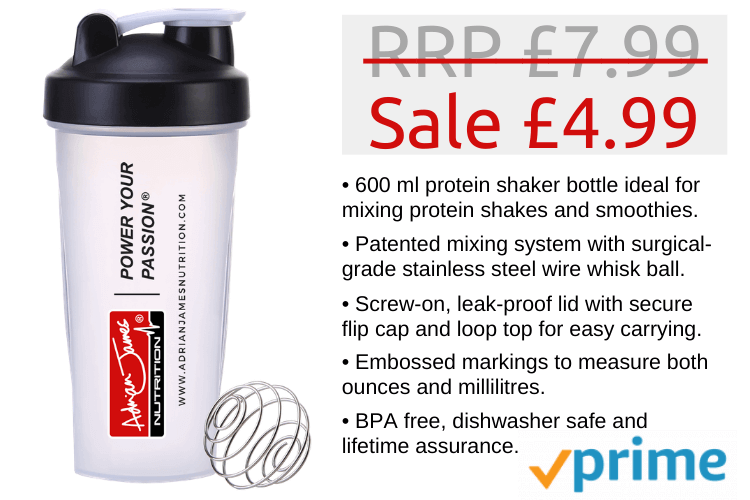 The supplement comes in three delicious flavours: strawberry, chocolate and vanilla. Simply add one scoop to an Adrian James Nutrition shaker containing 200ml of water, drop in the mixer ball, secure the lid, shake and enjoy.